By Caroline Godard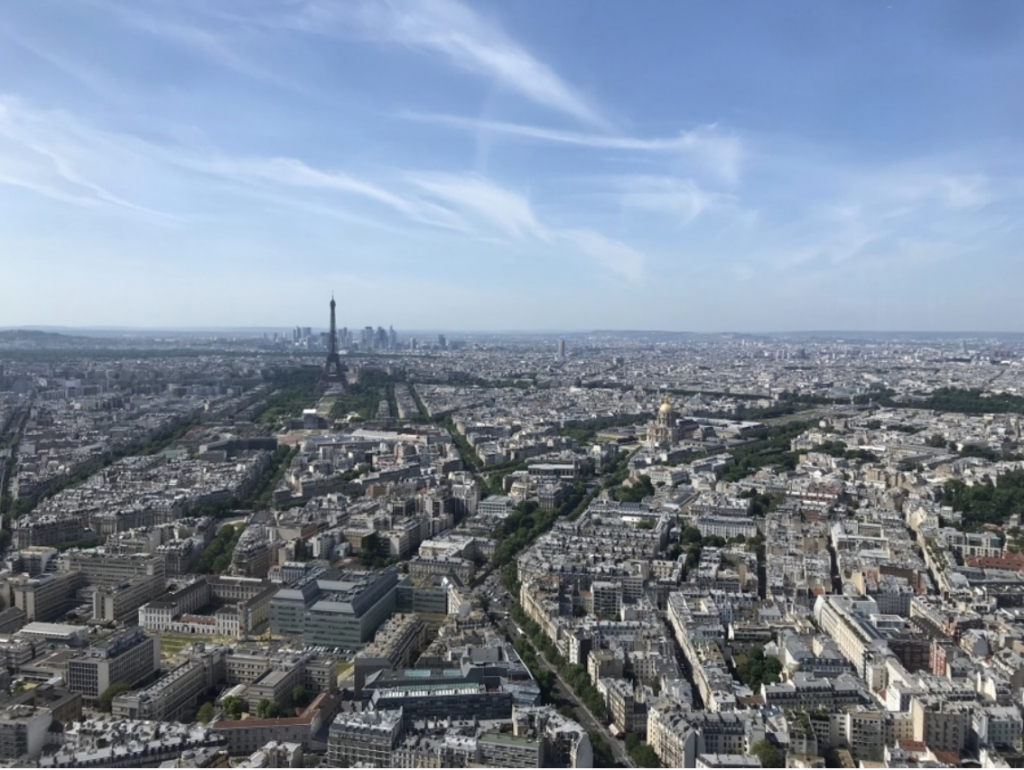 While studying in Paris a year and a half ago, I went to the Shakespeare & Company bookstore to hear Agnès Poirier speak about Left Bank, her newly published history of the Paris intellectual scene from 1940 to 1950. Her book intrigued me, but more than that, I was captivated by her entire aura: Agnès Poirier is a journalist, a critic, a writer in the purest sense of the term, and this was fascinating, because the idea of being a writer seemed mythical, like a far-off dream to me. Once Agnès's lecture had ended, I approached her and introduced myself. Did she have any writing advice for me, a naïve beginner, anything I should be doing right now to set myself up for success?
"Twitter," was her immediate response. "I've found Twitter to be indispensable to my career as a writer." She explained that she sees social media as an instrumental way of networking with people, of staying updated on politics, art and culture.
Later that evening, I logged onto my Twitter account—which, at that point, boasted a meager 35 followers—and searched for Agnès's name. When her profile popped up, I noticed that it bore that coveted blue checkmark, meaning that she was verified and probably important. She had over 10,000 Twitter followers. I followed her, and she followed me back.
In the time since that encounter, I have grown more literate in the realm of social media. Spurred by Agnès's advice, I began using Twitter more frequently, more intentionally. When I attended a conference on early modern emblems at the Newberry Library in Chicago last September, I tweeted a picture of a sixteenth century book that I handled in the library's special collections. I held a yearlong humanities fellowship at my undergraduate university during my senior year, and I made sure to follow all of the program's invited lecturers on Twitter. After I made the decision to attend Oxford for my postgraduate degree, I tweeted the news—and that's how I first came into contact with other students in the UK working on French literature. I often tweet about the books I'm reading, as well as my musings on current events in literature, art and classical music. I try to be witty, and sometimes (only sometimes) I succeed. Twitter is a professional tool, yes, but also a social one, connecting me to a geographically disparate group of people whose niche interests align with my own. One friend likes to make fun of my Twitter account, saying that my social media presence is too professional, too earnestly academic—but no, I tell her, this is me. Or maybe it isn't me yet, but it will be eventually: I am cultivating an identity for myself online, a persona that, over time, I will come to embody.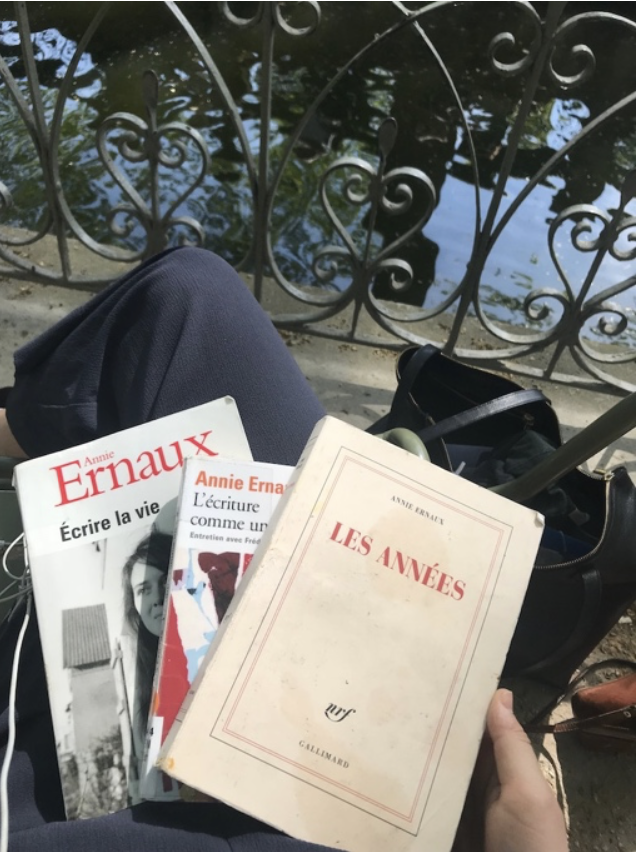 I am the only member of my immediate family to actively use social media. My dad is off the grid completely, and my mother, a periodontist, has an Instagram account for exclusively professional reasons. She doesn't post anything, and she follows just one person, a fellow dentist who shares before-and-after photos of her office's most recent surgical procedures. My three siblings are on Facebook or Instagram in some form, but all of their accounts have been dormant for years. I am stunned and envious that they feel no compulsion to be someone online. Why am I not immune to the ephemeral pleasures of social validation? My family's skepticism has, however, conditioned me to reflect more deeply on my own social media use; and this may explain how a theoretical interest in online networking arose alongside my developing social media practice.
I first became interested in social media theory when reading the work of Walter Benjamin (1892-1940), a German philosopher and literary critic whose twentieth-century analyses of technology oddly foreshadow many of our responses to digitization today. When citing Benjamin's connections to media theory, many people first look toward what is arguably his most famous essay, "The Work of Art in the Age of Mechanical Reproduction" (1935), wherein he argues that an artwork's uniqueness, its aura, lessens with its ease of dissemination. This essay has had a long afterlife, and because of its focus on art and mass production, it has provoked responses (and much-needed critique) in the fields of contemporary literature, media studies, and art history. However, I would argue that a Benjaminian understanding of social media can be extracted even more precisely from his essays on storytelling, including "The Storyteller: Reflections on the Work of Nikolai Leskov," "On Some Motifs in Baudelaire," and "The Image of Proust." Benjamin sees the story, which he defines as an oral tale passed down from a storyteller to those listening, as the purest form of communication. Unlike reading a novel or newspaper in solitude, listening to a story is a communal act. It is also embodied, for the storyteller moves her hands to illustrate important points within the tale, thereby engaging with her audience. The story never truly ends, because it is passed down from one storyteller to the next, molded over and over again. For this reason, too, there is a symbiosis within the storytelling community: to be a storyteller, you must also be a listener. Benjamin's tone in these essays is deeply nostalgic, though, for he argues that the story is in decline. "The art of storytelling is coming to an end," writes Benjamin. "It is as if something that seemed inalienable to us, the securest among our possessions, were taken from us: the ability to exchange experiences" ("The Storyteller: Reflections on the Work of Nikolai Leskov," 1936). Importantly, the story is the only communication form that is able to pass on experience. Newspapers are too ephemeral because the information is meant to be consumed and then forgotten; novels are too focused on man's individual plight. Benjamin goes on to identify the few writers that he believes uphold the storyteller's ethos, including Dostoyevsky, Leskov, Poe and Proust. Benjamin sees an interrelationship between the quality of narrative and the quality of life: it is as if we don't find an adequate means of storytelling, we will enter into generational decline. Maybe we are doing so already.
What would happen, I wondered, if we were to reconsider how Benjamin's theory of communication operates in the twenty-first century? Is it possible to pass on experience through social media? I wanted to understand how literature's form changes in tandem with its material developments, to acknowledge that digitization has altered both what and how we read. Last spring I addressed some of these topics in a paper, "Writing the Image in an Instagram Age," that I presented at a symposium on the topic of "Truth & Lies" at my university. I used Benjamin's terminology to analyze how one Instagram influencer commodifies the relationship between story and experience; and then I compared this example to a contemporary French autobiography by Annie Ernaux, The Years (2008; English translation released in 2017), arguing that Ernaux's stance on mass media and community is more ambivalent and, ultimately, more productive. I wanted to emphasize that my stance on social media is not meant to be polemical, that we can critique it while also avoiding (what I see as) a reductive, technopessimist approach to innovation.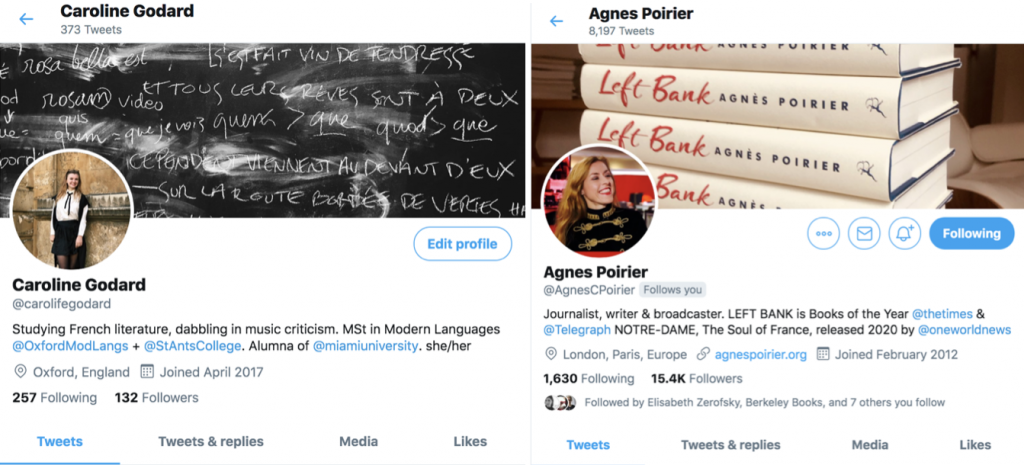 The idea for this presentation stemmed from the thesis I was writing last spring, which was a comparative analysis of Walter Benjamin's and Annie Ernaux's readings of Marcel Proust. Although my thesis was not about social media per se, it did touch upon my preoccupations with the writer's identity that I had been exploring on and through Twitter for roughly the past year. What is a writer's responsibility to her community? What does it mean for a writer to be contemporary? Is it possible, even desirable, to be a sincere writer in an environment of hyperperformativity? In response to these questions, I analyzed how Benjamin's and Ernaux's differing interpretations of Proustian involuntary memory inform their definitions of writing. Benjamin believes that the formation of experience precludes writing—and importantly, for him, Proustian experience is like involuntary memory, occurring spontaneously and par hasard. For Ernaux, however, there is nothing spontaneous about being a writer; rather, this is a deliberate decision, a socioethical engagement with one's community that takes time and effort and work. Although this project was theoretical, I sensed that my conclusions would affect the way I conceptualized my own identity as a writer, both on and off social media. I began to understand that the way I think about literature does not (or should not) exist abstractly, removed from my material circumstances. Literature shapes the way I see the world, and my job as a writer is to communicate this to other people—not only to explain what I see, but also why I'm using literature to see it. If literature is, as Jacques Derrida says, "the most interesting thing in the world, maybe more interesting than the world," then it is precisely so interesting because of, and not despite, the fact that it resists definition ("This Strange Institution Called Literature," 1989). To use Twitter to tease out this impossible definition, to map literature's shifting relationship to politics, ethics, and society; to be an engaged writer, an écrivain engagé; to break down, or at least blur, the walls of the ivory tower, making scholarship available to everyone: perhaps this is one sincere and selfless way of being online.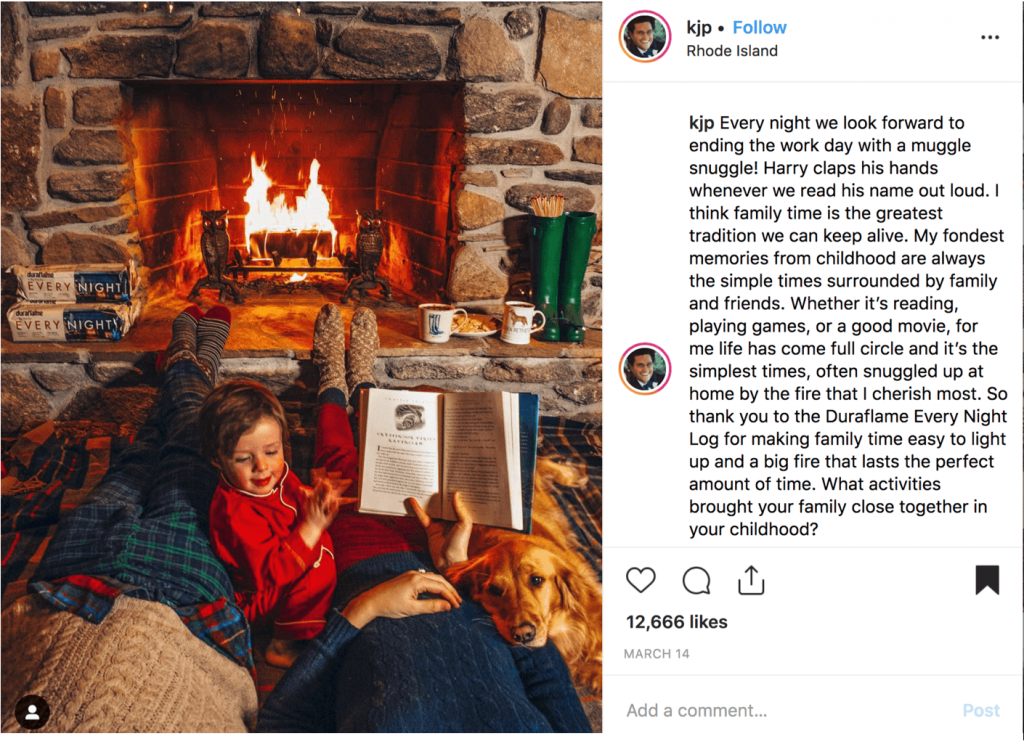 Over the summer, my relationship with social media again swiveled when I worked as a Media Relations Intern with The Cleveland Orchestra. Every day for ten weeks, I helped create The Cleveland Orchestra's social media content for over two hundred thousand followers across their Facebook, Twitter and Instagram platforms. Although the primary purpose of the Orchestra's social media presence was to generate ticket revenue, we also thought that, above all, social media should be fun. And it was: I posted pictures of musicians' puppies on National Dog Day, collaborated with the archivist to share facts from the Orchestra's history, and conducted video interviews with musicians and guest artists throughout the summer season. I believed in what I was doing, and from working with social media in this way, and I came to see that its logic cannot be explained in one book, one article, or one overarching theory. Like literature, the parameters of social media change constantly, making it difficult—nearly impossible—to define.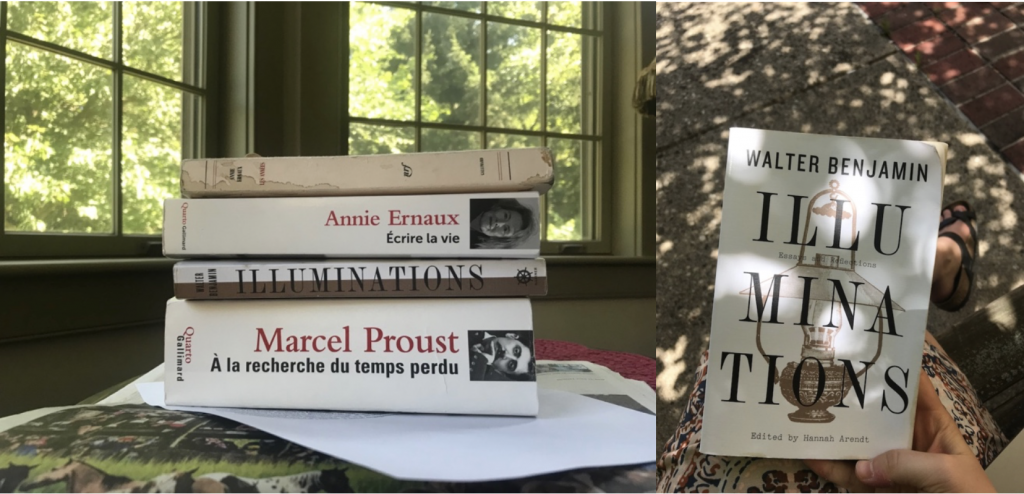 This year at Oxford, I'm hovering somewhere between social media theory and praxis. I continue to use Twitter because I find it to be helpful and fun. And I am still exploring how identity formation relates to media, literature and writing, this time through the work of the sixteenth-century French philosopher Michel de Montaigne (1533-1592). Montaigne is most well-known today for pioneering the essay form, and in the preface to the reader of his Essays, Montaigne touches upon the topics of artifice, sincerity, and writerly authenticity that we see refracted in conversations about social media today. Montaigne claims in this preface thathe presents himself sans artifice, or "without artifice." He hopes to construct an image of himself through writing, a linguistic self-portrait that his friends and family may use to remember him after his death. In the preface, the purported absence of artifice is therefore linked to Montaigne's belief in the Essays' representational success: to portray anything other than his "real" living self would be unnatural, deceitful on his part. Yet representation is, at best, the work of approximation and estimation. However sincere Montaigne's words may seem, scholars generally acknowledge that the preface to his Essays contradicts much of what is said within, and it is unwise to take Montaigne's words at face value. Not only is it difficult to compare the living Montaigne to his written equivalent, but the language also enters into its own discursive relation with itself, turning Montaigne's metaphor of writing as painted self-portraiture into a work-in-progress that is subject to constant amendment. To me, however, this is what makes Montaigne's project so endearingly human. For what is more self-like than changing your mind and forgetting things, than acknowledging that writing means expressing your uncertain identity through an unstable media form? The Internet transforms and so do we.
My relationship with social media is and always has been about my relationship with writing. I don't know yet what kind of writer I want to be—and maybe this definition will always evade me—but I will continue looking to Montaigne, and to Twitter, for answers.