Last week, we had the opportunity to have our session on 'Caring for Collections' and 'Library Management' at the charming Old Library at St Edmund Hall, an apt location given the date coinciding with the feast day of St Edmund.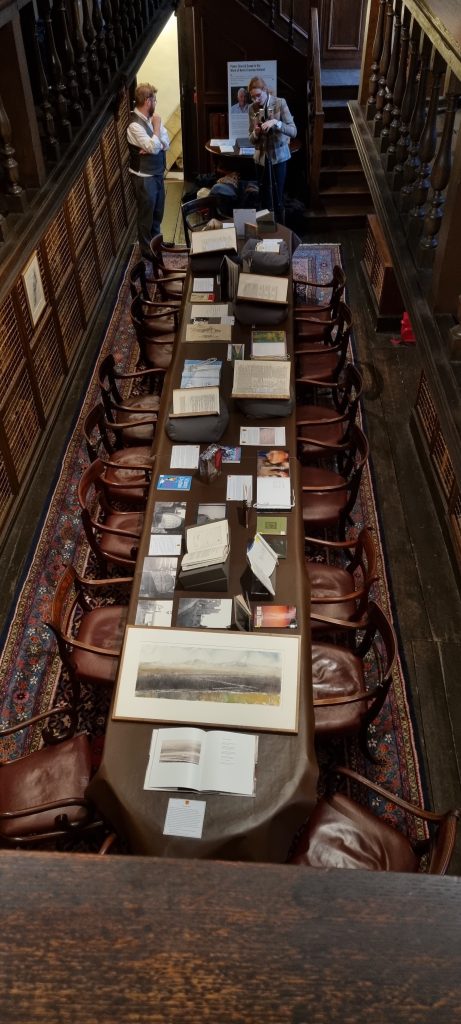 James Howarth, the librarian, first gave us an introduction on the early history of the Old Library and its collections. The library itself houses a collection of almost 4,500 books (that have survived) in subjects including the sciences, literature, and theology. There are books there that date from as early as the 15th century, and the library itself was built in the late 1680s. The shelves themselves are on the walls, seemingly imprisoning the books behind the grills, which were only put up to allow for the Library to be used as a social space (and hopefully avoid any wine-related incidents). We were told about the process that librarians go through to decide whether or not a book joins the collections and whether or not it stays. Some donations may end up being exchanged for another book that would be of more use to students at the college, whilst others might remain in the collections. James Howarth noted that librarians have to gauge whether or not a book is still current and relevant to stay in the library – with literature, that may not necessarily be pertinent, as it would not necessarily go out of date, but scientific research and discoveries may need more frequent updates of the literature stored in the library, meaning that out-of-date books usually end up leaving the library's collections. Sometimes, certain concepts might end up becoming relevant again, so it can be a tough decision for librarians when they have to weigh up whether they can keep books or not. Several books will have been donated over the centuries to new universities that were in the process of being formed, and some may have just been lost for an assortment of other reasons.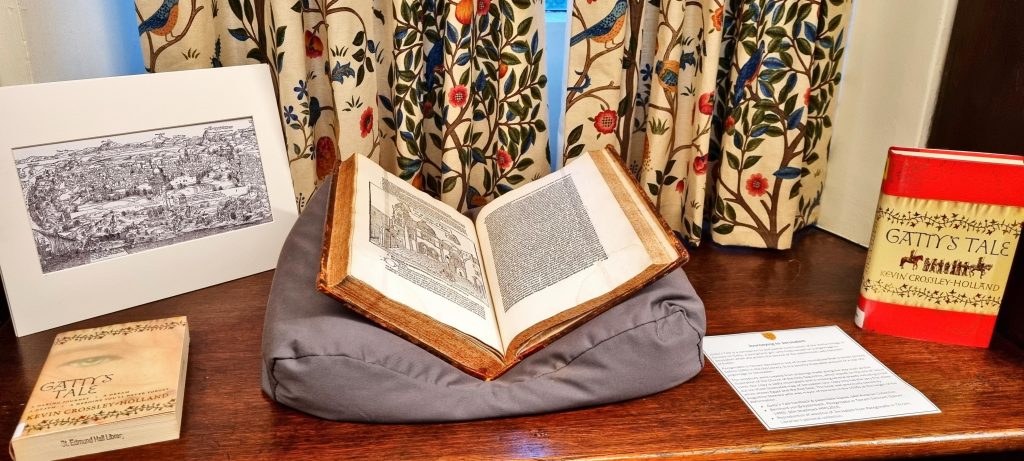 We also looked at the exhibition in the library which featured a collection of objects from the childhood of Kevin Crossley-Holland, an alumnus of St Edmund Hall. Crossley-Holland himself had been offered a place at St Edmund Hall in 1959 with a scholarship, and signed his name as an honorary fellow in 2001. Crossley-Holland was not the only alumnus with a love of Arthurian Legend – Terry Jones of Monty Python directed the comedic Monty Python and the Holy Grail.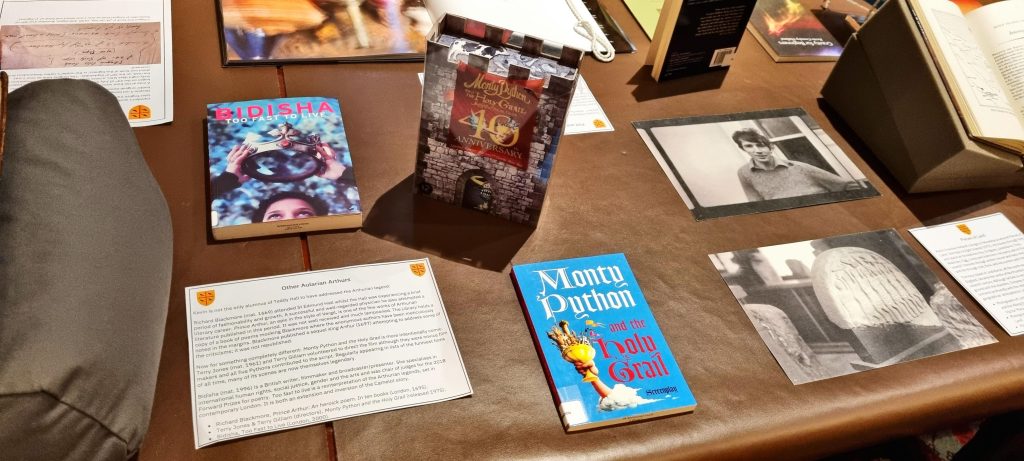 We also watched Natascha Domeisen interview the librarian for a video clip of the exhibition.
Thank you to James Howarth for the informative session!
After the session, we also had the chance to see an exhibition in the chapel of the treasures of the Hall including relics of St Edmund himself, followed by a trip to the medieval crypt beneath the church, now a library, and the library itself.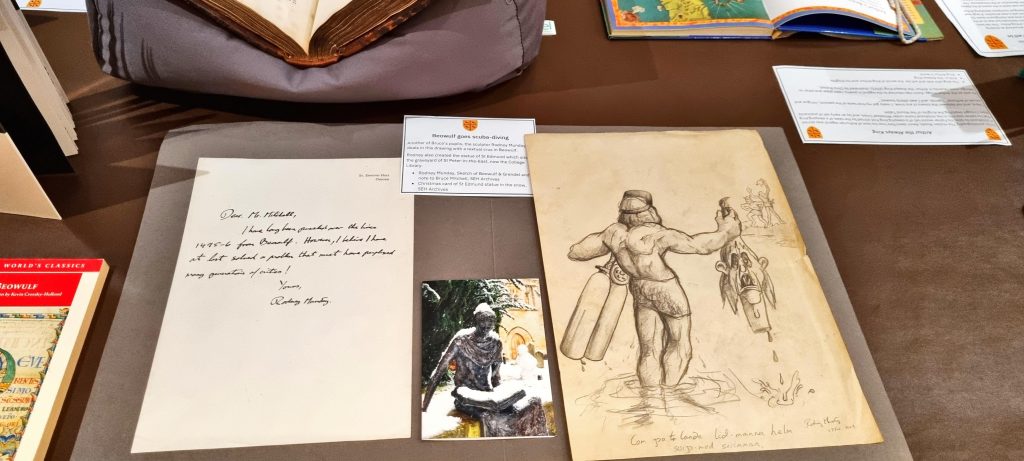 By Katarina Ristic